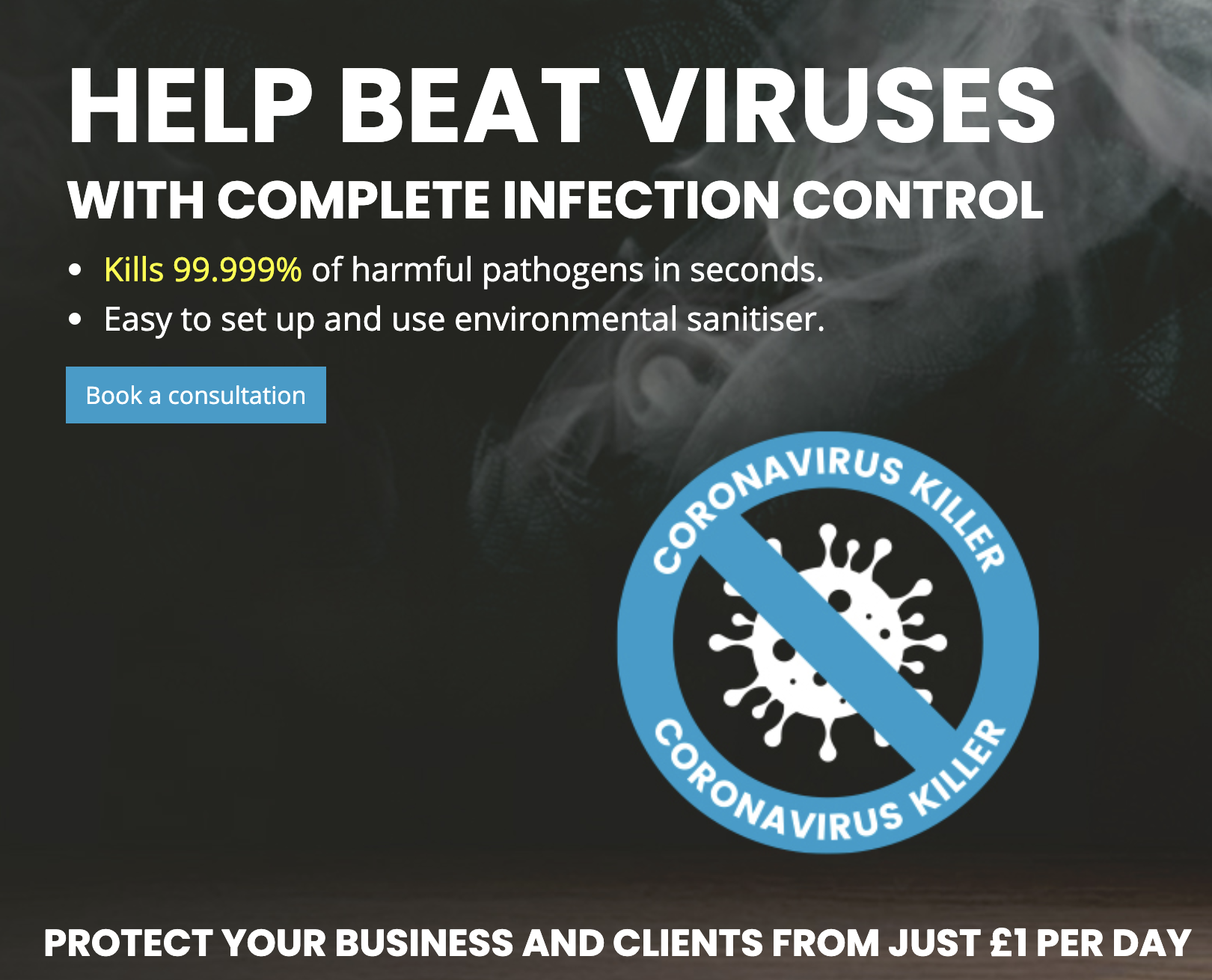 Introducing Medicare365

LONDON—April 5, 2021 UK-based company Medicare365 Ltd has launched Mediair, a brand new
lineup of easy-to-use environmental sanitizer devices for the UK beauty, aesthetic and medical markets.
Mediair devices enable users to combat the spread of Coronavirus, pathogens and viruses within a
business' premises to ensure the safety of staff and customers.
The timing is auspicious. The COVID-19 pandemic has had wide-reaching effects on businesses across
the UK. Medicare365 developed its range of environmental sanitizers to help businesses with the
eradication of all types of airborne pathogens and viruses, including the coronavirus that causes COVID-
19, in a matter of seconds. At the same time, the sanitizers are getting rid of pathogens and viruses, they
are also reducing CO2.
"We understand it is vitally important to choose the right company to help protect your customers and
staff. Our solutions enable you to take measures to reduce the spread of Coronavirus and limit the impact
as much as possible," said Medicare365 Ltd Director Ross Ware. The Medicare365 management team has
more than 45 years of combined experience in the retail, beauty, and medical industries.
Mediair devices use Medisol, a completely safe and organic solution (HOCI) that kills 99.999% of all
known viruses, germs, and pathogens. HOCI is kind to the skin and to the environment and is the most
effective disinfectant available. The solution has been used for more than 100 years in the medical and
food industries. HOCI is a naturally occurring chemical produced by white blood cells to fight bacteria
and inflammation.
"Using our range of Mediair devices combined with Medisol, gives you absolute peace of mind that your
business premises will be safe from all known pathogens and viruses, including COVID-19," Ware added.
"Medisol will also sanitise door handles, light switches and railings, and other areas touched by hands."
Medicare365 sanitizing devices will quickly and easily eliminate pathogens and viruses in beauty salons,
hair salons, and medical facilities, as well as in any other office environment providing protection for staff
and customers.
The pandemic has come in waves, with devastating impact, followed by a slowdown in infection—but
then more surges, hospitalizations and deaths. In recent months, the spread of new coronavirus variants
has led to more lockdowns and business closures.
The UK definitely needs help with COVID containment and Medicare365 products provide the
reassurance and protection that all businesses will benefit from.
Medicare365 equipment, devices and solution, are proudly manufactured in the UK. Medisol has been
vigorously tested and clinically proven to BSEN 1276, BSEN 13704, BSEN 1656, BSEN 13727, BSEN
14476, BSEN 14204, BSEN 13697, BSEN 1650